New tomato plant mulched with leaves
The Benefits of Mulch and Compost in the Vegetable Garden
Yesterday I finally made an exciting major purchase that I have been delaying for years. I finally bought a bagger attachment for my mower! I am not at all a neat freak about my grass, in fact I pretty much neglect it most of the time. The excitement comes from what this implement will do for my ability to make compost and mulch. For instance, in my first mowing with the new bagger I collected more than 35 bushels of clippings that will be turned into mulch for the garden. It will also help me to do the same with leaves in the fall.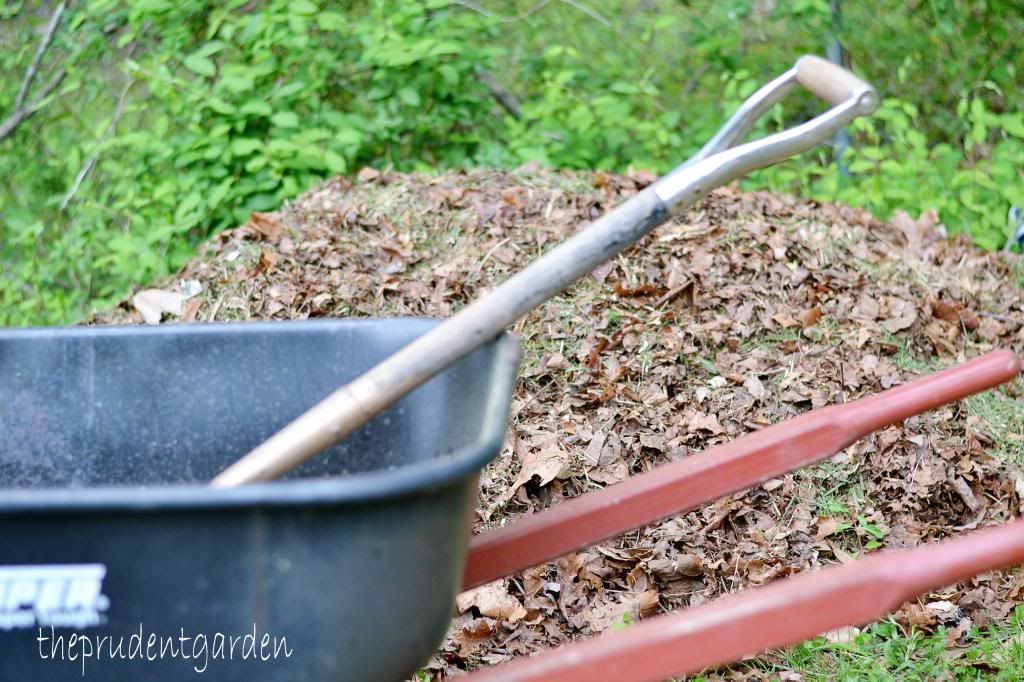 The leaf and grass clipping pile in the back yard
What is Compost? Compost is basically decayed vegetation that is very useful in home gardening. There are numerous ways to make it, and probably as many ways to use it. The best part about adding composting to your gardening repertoire is that it disposes of unwanted weeds and yard waste while simultaneously providing a product that is useful as a soil amendment, mulch, and fertilizer. The more efficient you become at composting, the more time and money you will save on yard maintenance, supplies, and disposal.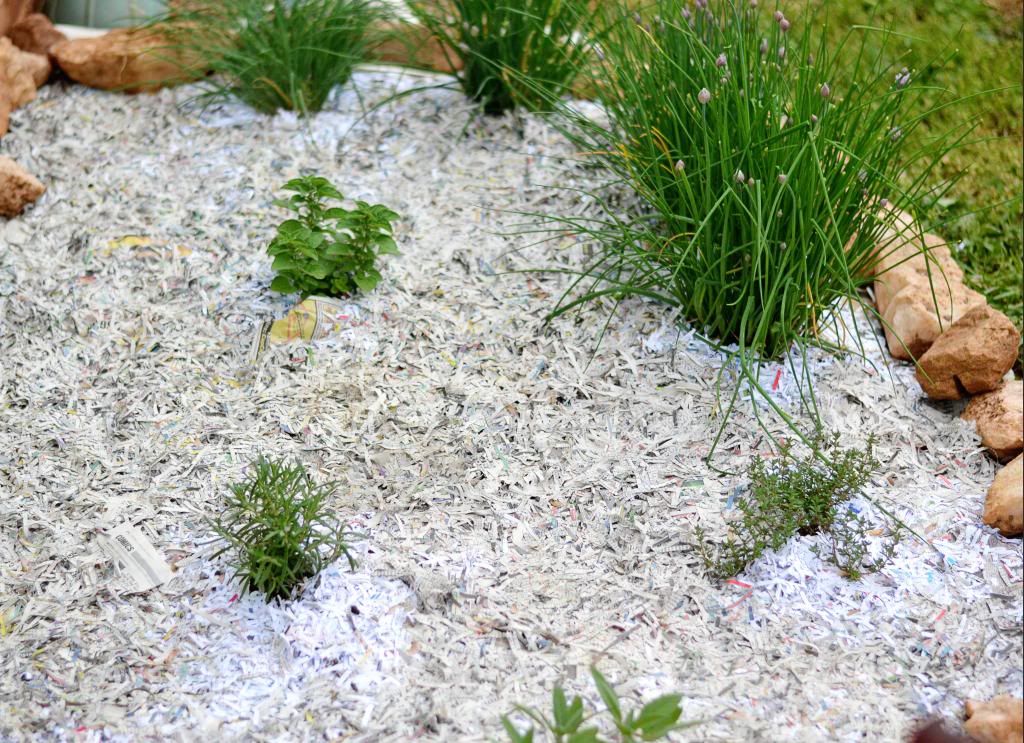 Adding a layer of newspaper or shredded paper will act as a weed barrier
Because we have a large yard, there are going to be plenty of clippings and dead leaves to go around. So, with amount generated and the fact that it is free, we decided to use them to mulch the vegetable garden this summer. This is something I have done in the past with some success, and at the end of the year the layer of mulch can be tilled into the soil. The mulch laid over a layer of newspaper, will help to keep weeds at bay, keep the soil cooler, and hold in moisture. Mulching is actually a form of composting called sheet composting, which differs greatly in application and results from the compost pile method.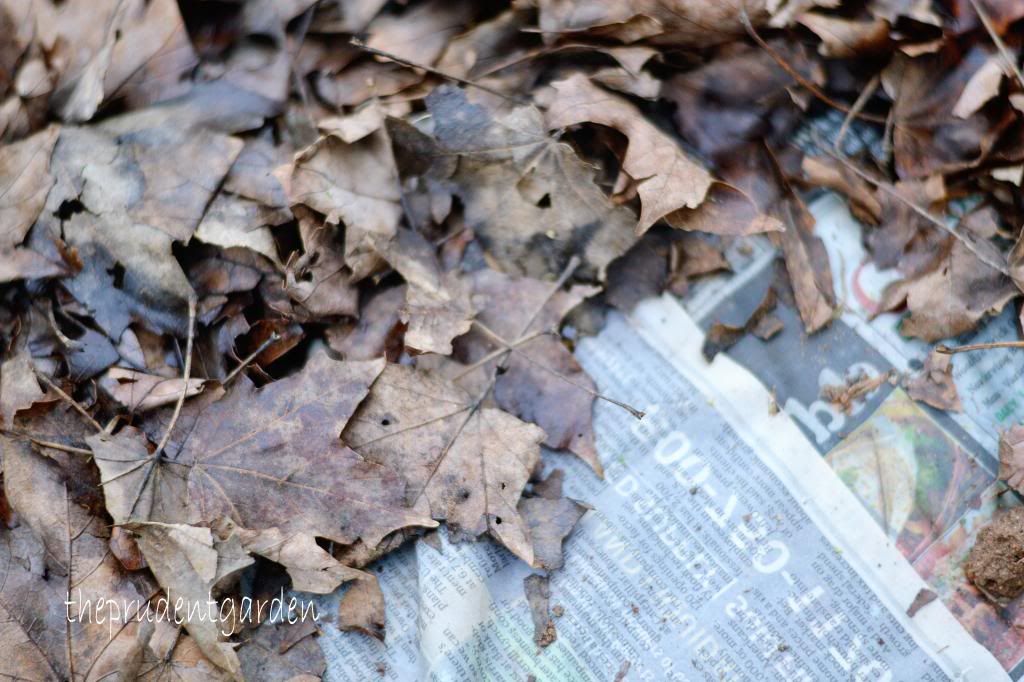 Newspaper layer under the leaf mulch
With mulch, the organic matter will not form much humus (the long term soil building organic compounds) and instead will basically be worm food and shade for the soil. We used a layer of newspaper below the mulch because we have had a bit of a weed problem already this spring and the newspaper will help to smother the weeds that are currently present, as well as give the clippings a chance to dry out so that the rhizomes from my centipede lawn don't root into the garden. The layer of clippings is about three inches thick, and as it breaks down, we will replenish to keep it at about that level through the summer.
Our herb garden mulched with leaves and grass clippings
About that bagger: I don't intend to bag all of my clippings all summer long. The clippings left on the lawn provide nutrients that are recycled back into the soil for the grass to keep growing. If I were to bag them all, it would mean that I would have to then put more fertilizer on the grass. At most, I will bag every other cutting and leave the rest for the lawn.
Next week….How to Build Your Own Cheap Compost Tumbler!
You may also like:
This post may contain affiliate links, meaning we may earn a small commission off of any item purchased.